After a fruitful interproject exchange in the past project year the Platone project again invited all the projects that are funded under the same H2020 call for a compact follow-up session.
In the context of the coordination with similar projects Platone organized i.a. workshops to allow knowledge sharing between those projects answering to the call on "Flexibility and retail market options for the distribution grid" (ES-1-2019).
What steps did you take, and which ones are needed next to overcome the challenges faced by your project? These were some of the questions to discuss between ebalance-plus, EUniversal, FEVER, FLEXIGRID.eu, FLEXIGRID.org, PARITY, Platone and X-FLEX! Besides presentations on the status of the project´s work, four breakout sessions to share knowledge and to discuss challenges were offered. The topics were new regulation impact on innovation, lessons learnt from field testing, customer engagement strategies and energy communities and active user participation.
Platone fosters temporary or long-lasting exchanges on special topics to ensure the comparability of Platone with the other projects and for the greatest added value for the call as a whole. The first workshop took place in April 2021.
The Platone consortium enjoyed sharing knowledge and lessons learned.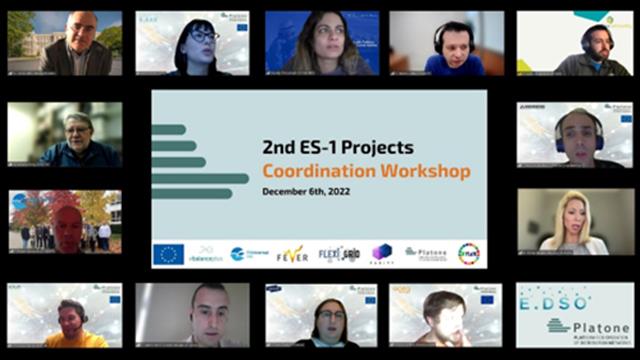 Tue, 6.12.2022, 14:00 - 17:00 Uhr
Online
Organizer: Platone
Further information