Our Platone project attended Enlit Europe 2021 live in Milan.
From source to generation, from grid to consumer, the boundaries of the sector are blurring and this evolution is being shaped by established players, external disruptors, innovative start-ups, and the increasingly engaged end-user. Enlit Europe, the new unifying brand for European Utility Week & POWERGEN Europe, brought all of these people together to seize current opportunities, spotlight future ones, and inspire the next generation to participate in the journey.
You could find our Platone project at the EU Project Zone hall 12 number EU22 along with Platone consortium partners at the fair. On 01 December our project was also part of a panel discussion at the EU Project Zone Programme.
Parallel to the live event, digital events took place and a virtual Platone booth was accessible.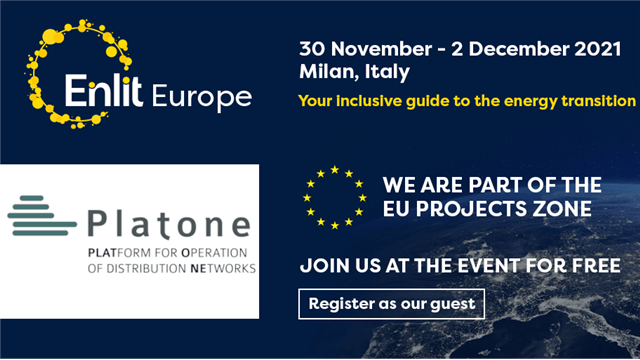 Tue, 30.11. - Thu, 2.12.2021
Milan - Virtual
Further information