17.03.2021 | We presented Platone in the 2021 IEEE International virtual Forum on Smart Grid for Smart Cities (SG4SC) with a virtual booth and session presentations.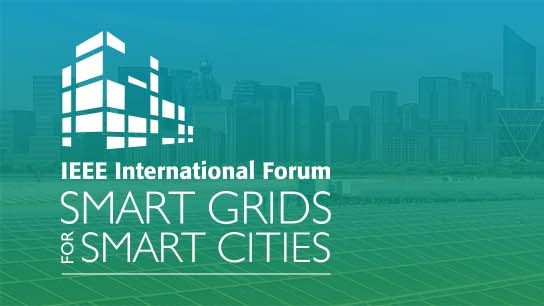 Since all face-to-face events are suspended, SG4SC chose an innovative approach to try and make up for the missing networking and dissemination opportunities featuring an online venue where projects funded by the European Commission could present themselves.
Our Platone virtual booth in the
2021 IEEE SG4SC
project zone was open from

17-23 March 2021 in good neighbourhood to several other H2020 projects like Platoon, OneNet, Interconnect, FEVER and edgeFlex.
The virtual project zone was organised as a separate space with booths that could be adapted to the projects' corporate identities and featured information material such as presentations, graphics, videos, social media channels etc. Visitors with remaining questions had the possibility to contact consortium members of the different projects for a live chat or video call during the conference.
Beyond our booth, we presented Platone in two of the eight tech sessions: Kirsten Glennung from E.DSO paticipated for Platone in the session 1 on "Data Platforms for Smart Cities and Smart Grids" under the title "Integrating Operation and Market: The case of Platone". In session 3 on "Local Energy Communities and Microgrid", moderated by consortium partner B.A.U.M., Ludwig Karg, our representative from our German trial Benjamin Georg Petters from Avacon reported on advanced models of managing local energy communities in the context of our German demo.
The IEEE gathers experts from the energy, telecommunications, and computing sectors to address transformation challenges and opportunities. Worldwide, the convergence of data and energy infrastructures is used to enable a better life for the citizens in smart cities. Smart grids show to be a real enabler of such cities, by integrating a high penetration of renewable energy, facilitating electric transport, allowing smart buildings and increasing the involvement of the end-user in the energy scene; altogether creating a sustainable lifestyle for the eco-aware 21st century citizen.
Our project coordinator
RWTH Aachen University

was the main organiser of the 2021 IEEE SG4SC.
More information