Their was a great interest in the Platone DSO Technical Platform at this year's LF Energy Summit. that targets collaboration in clean energy technologies.
Platone project coordinator Antonello Monti from RWTH Aachen University held a tutorial session with the title "An open framework for Distribution Grid Automation" on the Platone DSO Technical Platform and the work in SOGNO on Friday, June 2. The session was prepared in cooperation with ARETI and Google Italy incorporating the first experiences in the practical application of the solution.
The tutorial focused on the experiences, developed in applying an open source architecture for distribution grid automation. Core of this solution is the SOGNO platform part of the Linux Foundation Energy. This core has been widely expanded within our Platone project.
The tutorial illustrated the overarching IT architecture and its potential as a glue with already available market platforms and SCADA systems. Several real use cases were also described to demonstrate the variety of options, opened by this open framework. The session included not only presentations but also live demos with connection to the field trials that are still running and also to a laboratory setting. The audience gained full insight on the need for implementation and on the challenges, related to real life deployment. In particular, the experience of the grid operator ARETI in bringing this solution to full real implementation, complemented the event.
At the LF Energy Summit, LF Energy community including foundation members, developers, end users and industry stakeholders met to learn about LF Energy and its projects, collaborate, and share best practices. The event took place in Paris, France and virtually, on Thursday, June 1 to Friday, June 2, 2023.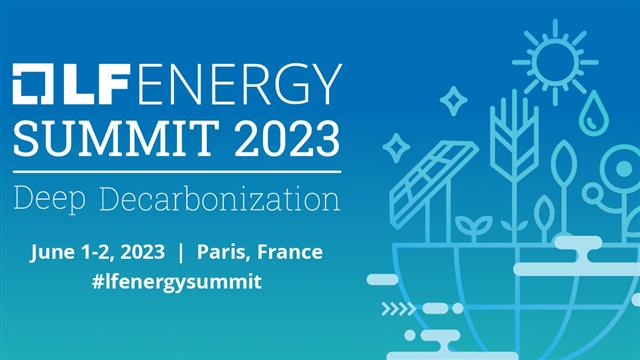 Thu, 1.6. - Fri, 2.6.2023
Paris, France
Organizer: Linux Foundation
Further information