From 25 until 29 October Platone was represented at the Energy Fair with a digital booth.
Platone participated at the virtual Networking Village of Europe's biggest conference dedicated to renewables and efficient energy use, the EU Sustainable Energy Week (EUSEW). The Networking Village complements the high-level EUSEW Policy Conference with it´s virtual Energy Fair with several exhibitors to share content and connect with participants and the Energy Talks discussing projects, ideas and actions in the field of sustainable energy.
With the digital booth at the EUSEW all participants were invited to meet the Platone team! Visitors got first hand information on our project progress, were able to watch our current videos with details on our three demonstrations and to gain insights into our Platone Open Framework.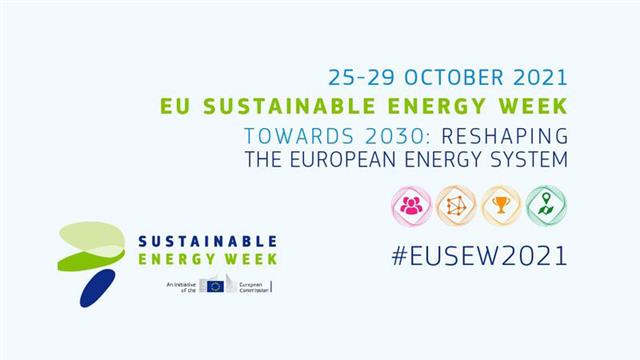 Mon, 25.10. - Fri, 29.10.2021
Online
Further information